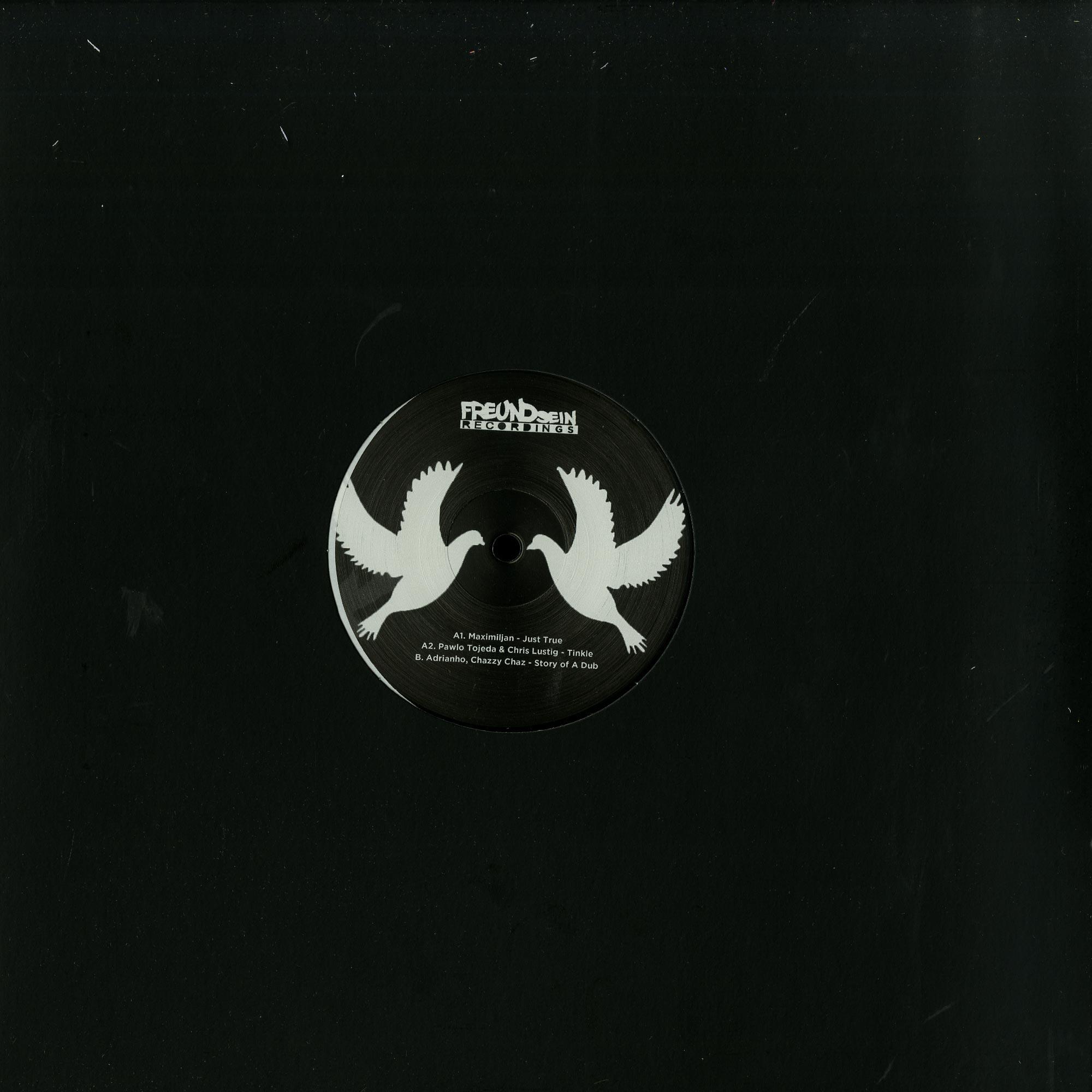 Maximiljan - Just True

Pawlo Tojeda & Chris Lustig - Tinkle

Adrianho, Chazzy Chaz - Story of A Dub

---
FreundSein VA001 // FS001 // Only Vinyl
FreundSein recordings presents their first release . The label owner and producer team pawlo tojeda and chris lustig present their first own release from their label with tracks from Maximiljan, Adrianho & Chazzy Chaz. FreundSein and the meaning itself 'be a friend' is symbolic of their decision and of what they really want to express.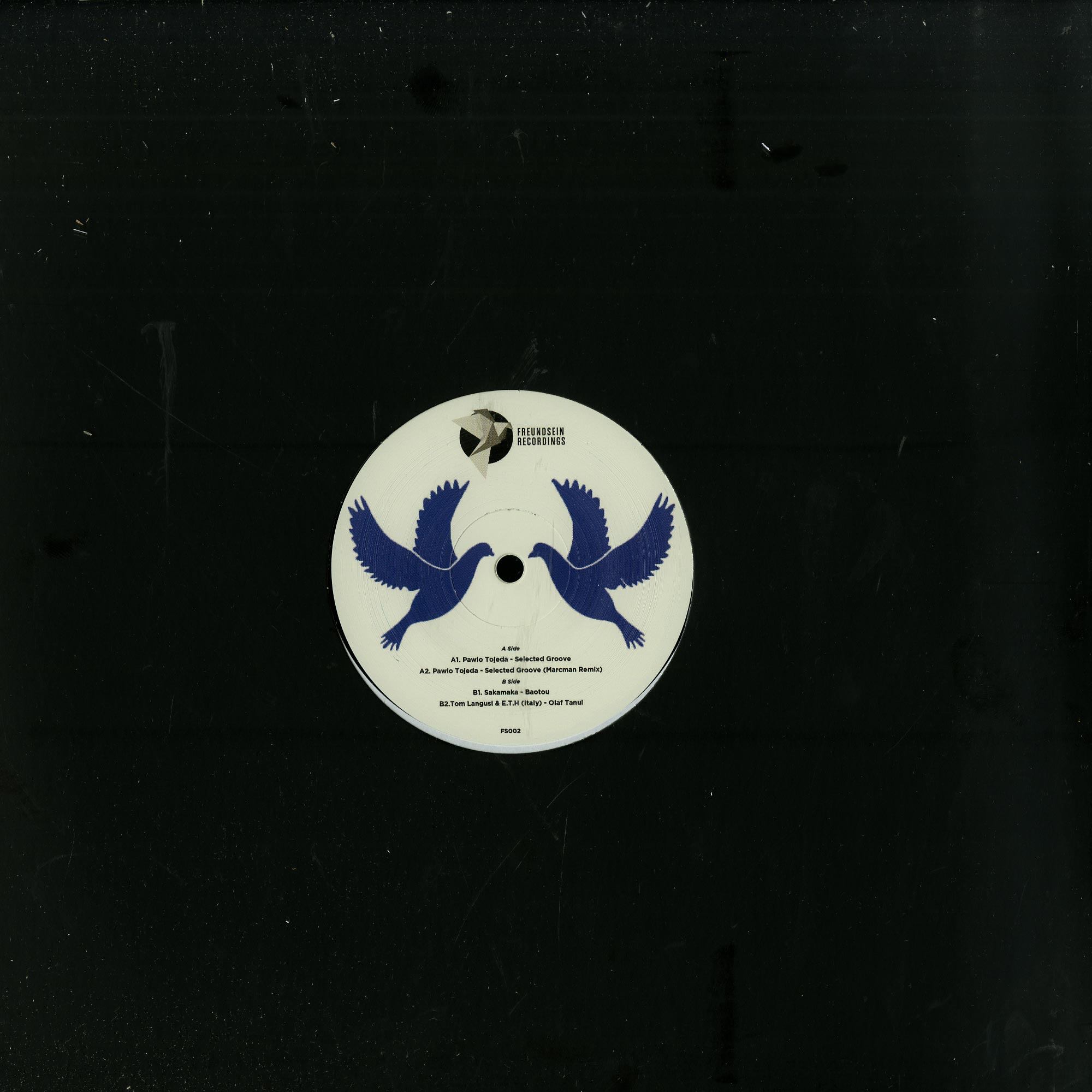 Pawlo Tojeda - Selected Groove

Pawlo Tojeda - Selected Groove (Marcman Remix)

Sakamaka - Baotou

Tom Langusi & E.T.H (Italy) - Olaf Tanul

---
Official review from www.meoko.net
The second release for Berlin based imprint FreundSein presents a selection of four different shifting moods of minimal music. Label owner, Pawlo Tojeda supplies two 'Selected Groove's including a rigid rework by Marcman which packs a punch as the heavy hitter of the selection. New young talent, Sakamaka expresses his ability through tight structured percussion's that mould together like glue, before the EP concludes with Tom Languisi & E. t. h's slice of warm low swung techno. TIP!
Reelow - Unmanipulated

Adrianho - Confident

Alessio Viggiano - Zatol

Pawlo Tojeda & Chris Lutig - Neonato

---
FreundSein VA003 // FS003
Freundsein Recordings present their new 2016 Various Artists Vinyl. With groovy, dancefloor approved tracks from artists such as Adrianho, Alessio and Reelow. Furthermore labelheads Pawlo Tojeda and Chris Lustig deliver their latest collaboration..
Dimitri Monev - Whale Jump

Aprapta - Nastal Hop Snip

Maximiljan - Good Sake

Pawlo Tojeda & Chris lustig - Flip Beat

---
FreundSein 4 Years Of Friendship
FreundSein Recordings is happy to announce their next release: the new compilation »Various Artists 004« is just around the corner! It's the first compilation of label artists Maximiljan, Dimitri Monev, Aprapta along with the founders Pawlo Tojeda and Chris Lustig. International friendship and passion for music combined on one vinyl - just the way we like it at FreundSein! It comes with a fresh new sound and groovy beats.